We recognize that all our patients are unique and deserve to receive orthodontic care that reflects their individual needs. Our experienced and talented team is committed to working with you and your family to create a comfortable, stress-free, and rewarding orthodontic experience every time you visit our practice.
We are pleased to welcome you and your family, and we look forward to working with you.
---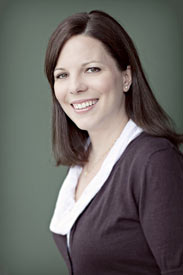 Jennifer
Certified Orthodontic Assistant / Treatment Coordinator
I attended Bellingham Technical College in 1996 and have worked in the orthodontic field since 1997. I joined Dr. Budd in 2007 as a chairside assistant and treatment coordinator. The best part about working in orthodontics is seeing smiles develop on the patients who didn't smile before. They disliked their teeth so much that they would cover their mouths when smiling or even talking. As soon as their teeth start straightening however, their smiles are so big!
I have been married since 1998 and have two amazing kids. We live and play in the same community that I work. We are dog lovers and have a Beagle.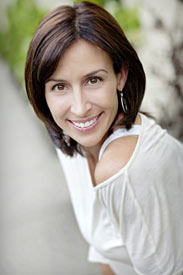 Deanne
Financial Coordinator
I attended VCC and started working in the dental field in 1998. After ten years, I joined the Budd Orthodontics team as the financial coordinator, where I manage our financial contracts and accounts. While I enjoy many things about my job and our office, I most love the end results our patients achieve. There is nothing better than seeing that beautiful smile after we've completed treatment!
I'm married and have two lovely daughters. In my spare time, I enjoy keeping fit by running and doing yoga. I have a passion for food, wine, art, travel, and photography.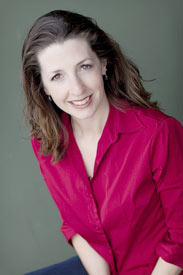 Jennifer
Senior Assistant / In-House Lab Coordinator
I became a member of Budd Orthodontics in 2008, and brought with me 18 years of experience as a CDA and in orthodontics. I work with Dr. Budd and Dr. Yen to provide excellent orthodontic care to our patients, as well as retainer fabrication, and utilize the latest indirect bonding techniques. My favorite aspect of my job is when my patients learn to trust my compassionate care through treatment, and learn to love their smiles again!
Outside the office, my life is full of the antics of my husband Sean and our three fast-growing teenage boys. We also have a Beagle and two cats.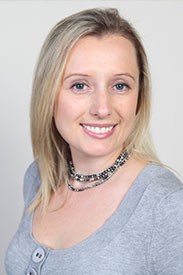 Magda
Certified Orthodontic Assistant
I began my dental career in 2003, after graduating from VCC's dental assisting program and completing an orthodontic module at UBC. I have worked at Budd Orthodontics since 2013, doing orthodontic adjustments and taking care of clinical duties. I love working with children and teaching them about the importance of dental care. Seeing their beautiful smiles makes me appreciate my job even more.
In my personal life, I am a wife and a mom of two amazing girls. They teach me something new every day and make my life complete. I love to travel with them and show them all the beautiful places around the world. In winter, I enjoy skiing with my family in the gorgeous mountains of British Columbia.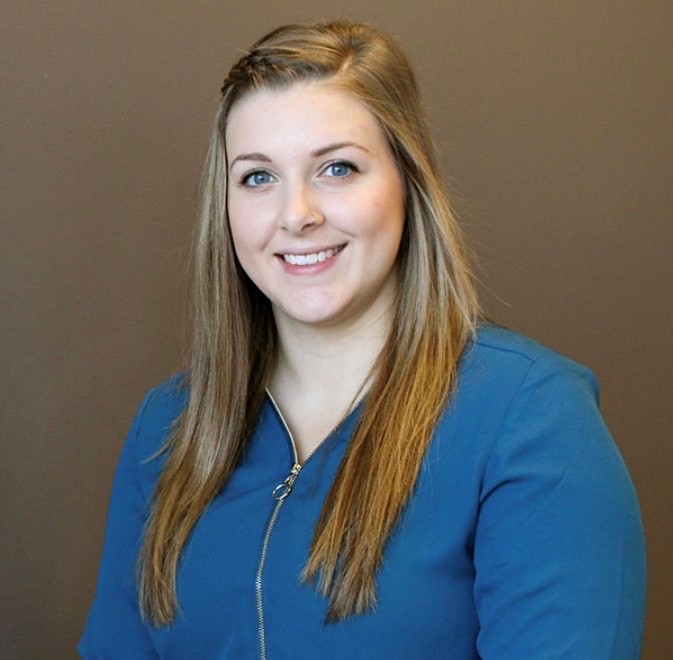 Shelby
Certified Orthodontic Assistant
I graduated from UFV in 2017 and joined the team at Budd Orthodontics in 2019. I love working in ortho because I enjoy getting to know our patients when they come in on a regular basis. My favourite part is watching our patients smile for the first time with their braces off. The transformation is truly amazing!
Outside of work, I enjoy spending time wtih my husband Trevor and our two miniature dachshunds Stella and Cooper.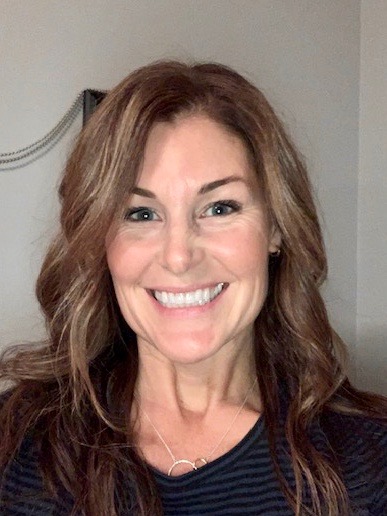 Teresa
Certified Orthodontic Assistant
I graduated from the University College of the Fraser Valley (UCFV) in Chilliwack and have been in the dental field since 2002. I received my Orthodontic certification from UBC in 2007 and I joined Dr. Budd's clinical team in 2018. I have two favourite things I love about my job: First, I love seeing the before and after pictures and seeing how pleased our patients are with their new smiles. My second favourite part of my job is gaining the trust of our timid or nervous patients. I love that I have an amazing team of talented, kind, and smart individuals to work with. I can truly say that I love coming to work!
On a personal note, I am a mom to a seven year old boy, Sebastian, who keeps me on my toes 24/7 with soccer and BMX. I have a three year old kitten named Mazie who likes to get me up super early for her breakfast by nipping my feet or batting my blinds. I enjoy cooking, going for a run or hitting the local gym for a quick workout to keep my energy levels up.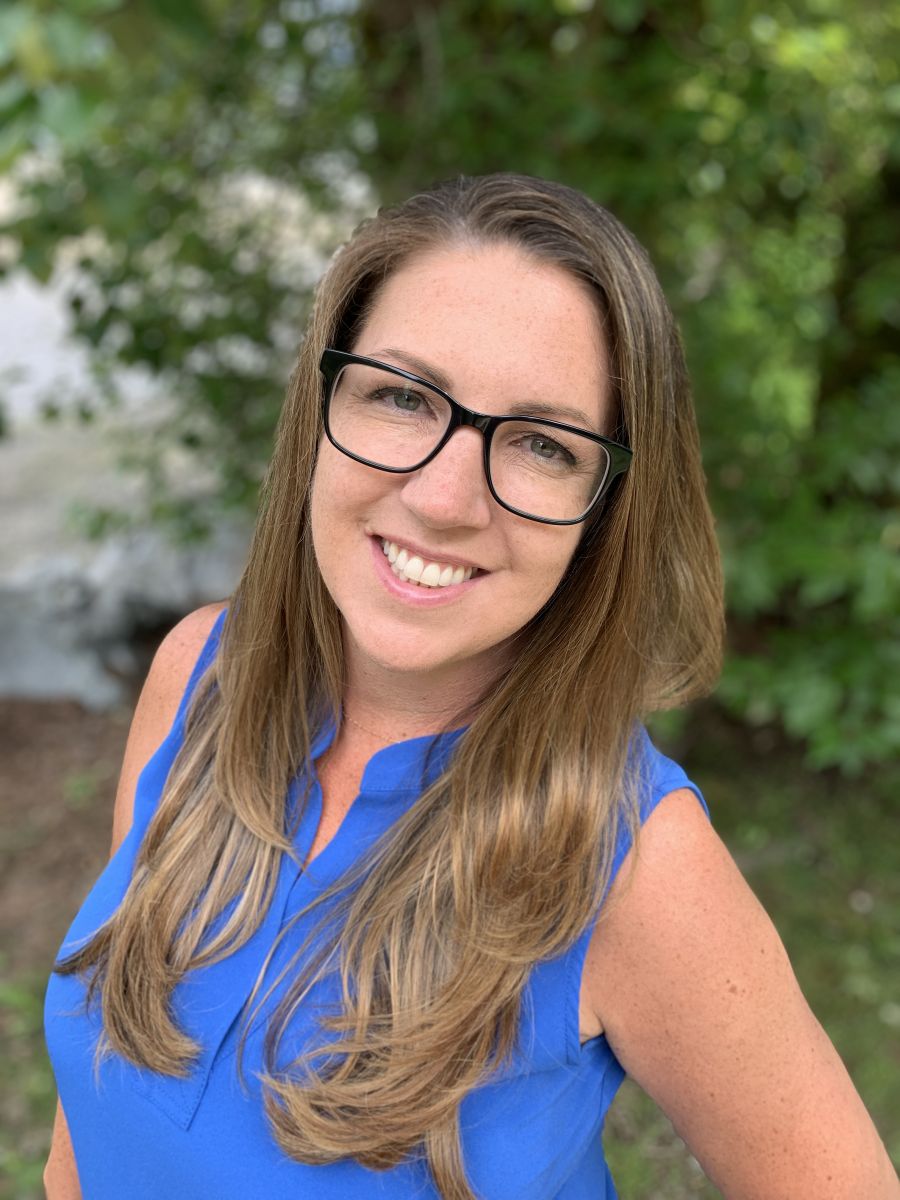 Holly
Certified Orthodontic Assistant
I graduated from VCC in 2005 and then immediately obtained my orthodontic module at UBC. I am pleased to say that I have been working in orthodontics ever since! I am a new CDA at Budd Orthodontics, but I bring with me many years of experience. I love working in orthdontics because it allows me to watch the patients' confidence grow as their smiles are transformed. Since I get to see them on a regular basis, it allows me to form bonds and friendships. I love seeing the new smiles when a patient is finished their treatment.
On a personal note, I am a mom to my nine year old daughter, Olivia. She is my world. We like to ride bikes, take nature walks and bake together. I have been known to bring treats into the office on a regular basis.
I am looking forward to meeting all of the patients and joining the new team at Budd Orthodontics.